Sparkling Beachside and Sunset Weddings.
Wave Ballroom two levels overlooking the Gulf of Mexico!
Business Meetings or Corporate Events fully catered for 10 to 85.
Weddings & Meetings
Host an Unforgettable Beachfront Event at Our Clearwater Beach Venue
Whether you're interested in hosting a beautiful beachfront wedding, corporate dinner, or a beachside birthday bash, Shephard's Beach Resort has a plethora of options. Featuring multiple indoor and outdoor venues, events at our beautiful gulf-front location.
Click here to view our exciting 2022 Wedding packages!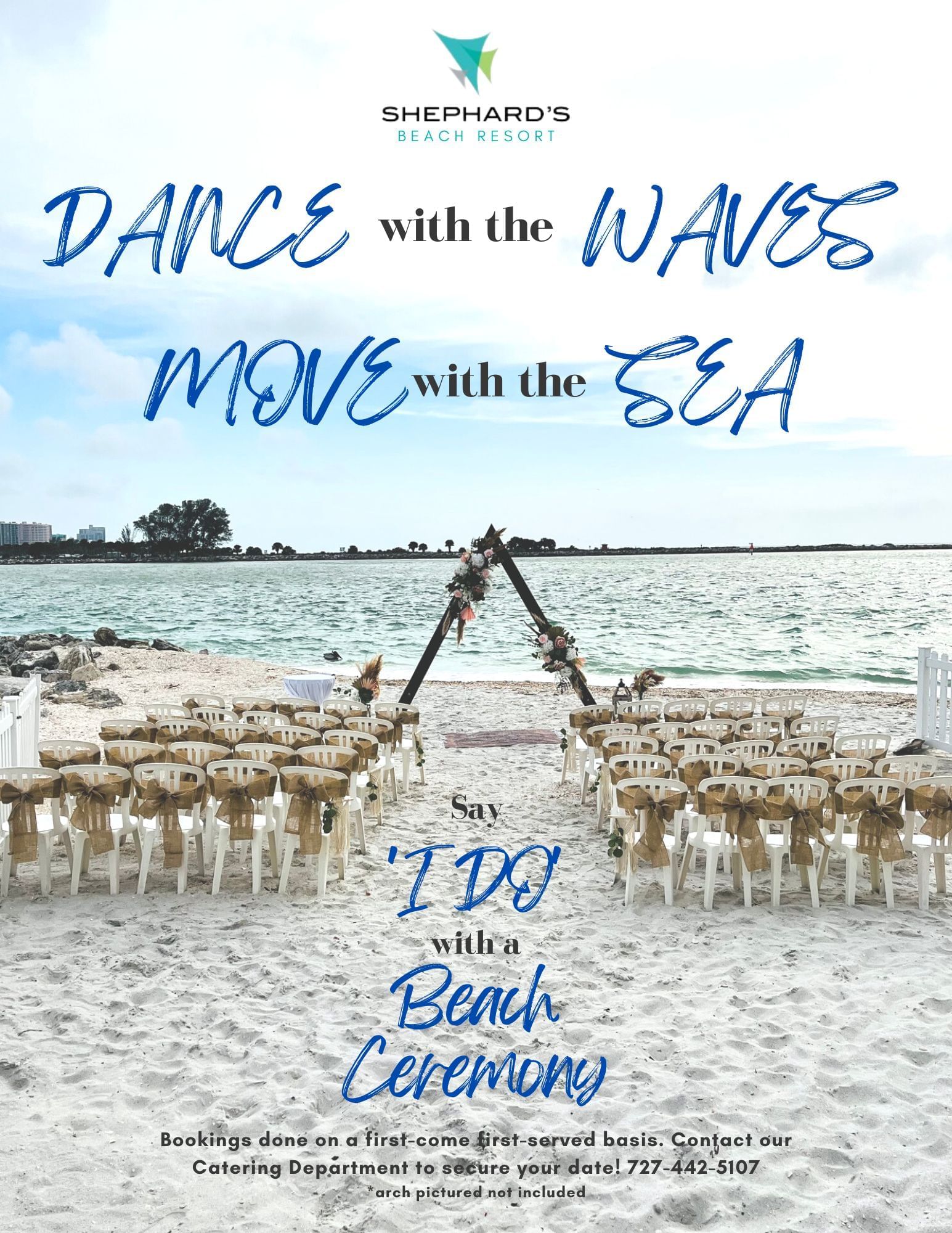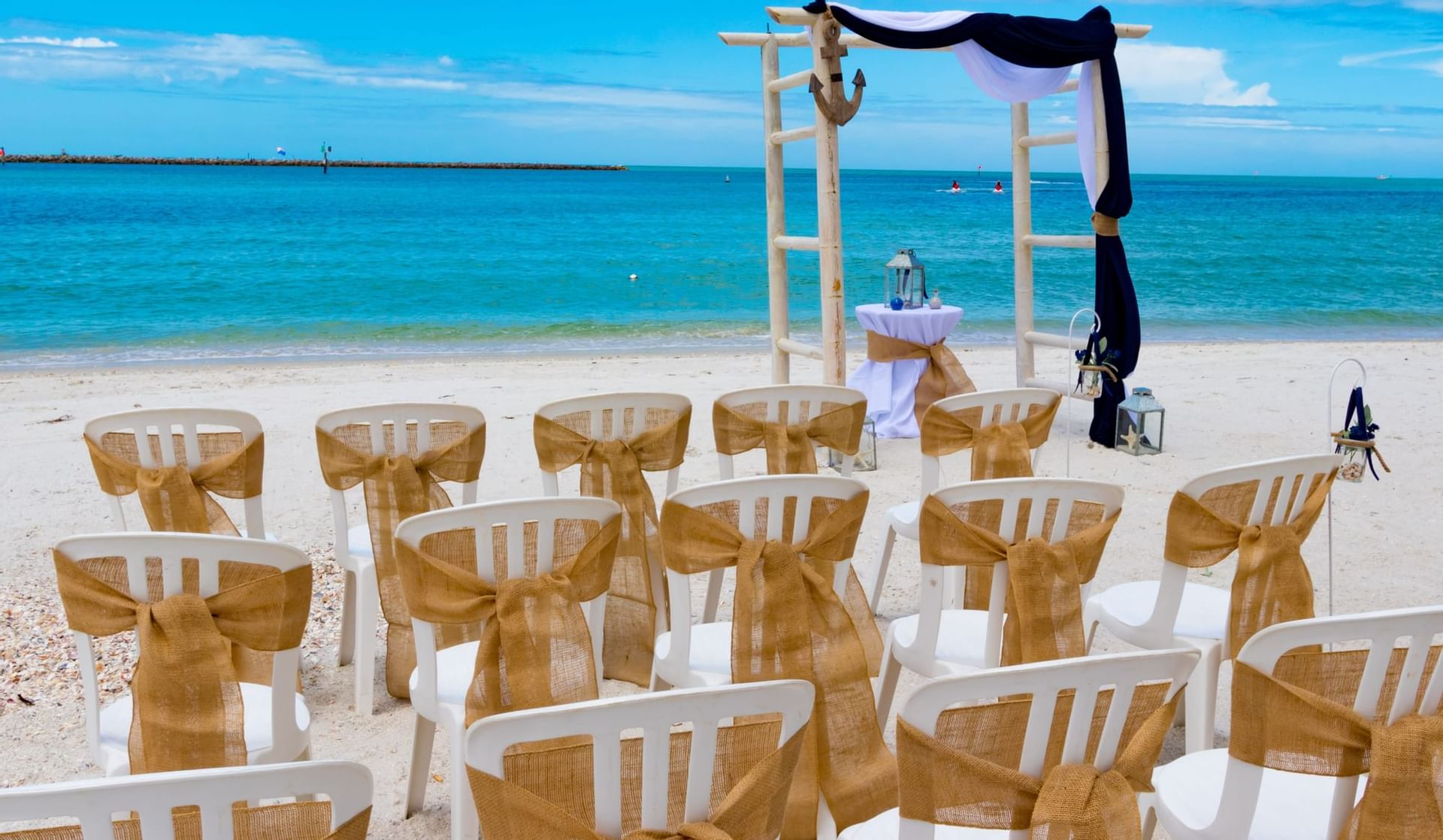 Capacity Chart
| | Facility Type | Dimensions | Sq. Ft. | Ceiling Height | Auditorium | Classroom | Banquet | Reception | Conference |
| --- | --- | --- | --- | --- | --- | --- | --- | --- | --- |
| Wave Ballroom | Indoor - Outdoor | 2 Levels | 4400 | 22' | 150 | 50 | 150 | 500 | 0 |
| Dolphin Room | Indoor | 38 x 35 | 1330 | 12' | 100 | 75 | 80 | 100 | 25-40 |
| Poolside Terrace | Poolside Covered Terrace | Varies | 3000 + | 16 | 0 | 0 | 125 | 500 | 0 |
| Ocean Flame | Waterfront | 50" x 50" | 2500 | 12 | 0 | 0 | 20-200 | 150 | 0 |
| Tiki Beach Bar & Pavilions | Outdoor | 20 x 20 | 400 Covered | 16 | 0 | 0 | 70 | 100 | 0 |
| Palm Room | Indoor | 15 x 25 | 375 | 12 | 0 | 20 | 20 | 0 | 12 |
| Salt Bar Venue | Open Air | 30 x 40 | 1200 | 12 | 0 | 0 | 0 | 125 | 0 |